We Are the Experts in Machine Design
From customizing existing production machinery to complex mechanism design, we are focused on finding solutions to highly technical problems. With more than 20 years of engineering and manufacturing know-how, Elting Mechanical Enterprises is well-prepared to troubleshoot your toughest business obstacles and recommend a customized solution.
Specializing in:
Machine Design & Analysis
Patent & Mechanical CAD Drawings
3D CAD Design (SolidWorks, Onshape, Autocad)
FEA & Mechanical Simulations
Process Improvement & Machine Reliability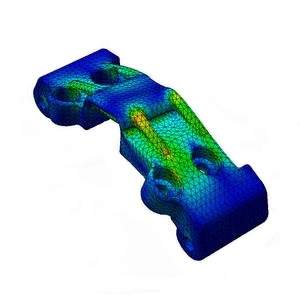 Testimonials
Excellence in Engineering

Elting Mechanical Enterprises is a reliable, accountable, engineering firm that can be trusted to do excellent work where safety, cost, and engineering expertise is at a premium.

Vic Katilus
Mech Eng - Naval Air Warfare Center, Aircraft Division - NAWCAD
Aircrew Survivability (i.e. Ejection Seats for F-18, EA-6B etc.)

---

Steve is our go to professional for any of our designs and or engineering drawing needs. Steve runs a tight ship and is a strong proponent of added value to his clients.

Awilda Harrington
Owner of Government Contracting and Marketing Services LLC

---

Steve is a reliable and committed professional, with broad mechanical design experience. As an active ASME Florida West Coast Section member, Steve regularly volunteers his time to help ensure a healthy professional community of mechanical engineers throughout the Tampa Bay area.

Noel McCormick
President at McCormick Stevenson Corporation
Open Hours
We are open 5 days a week. Please contact us for an appointment during business hours by either email or phone
M-F 9am to 5pm
Latest Tweets
Interesting article about how cookies and other delicate food is handled in pick-n-place designs

https://t.co/aykjKFoeAw

This is a great of example of how the Cloud is affecting how CAD is used in designing new products and machinery.

https://t.co/5025nMxkZI

Attending Charity wine tasting Event for the Children's Home Network. Presented by Fine Wine & Spirits.